Maats Partners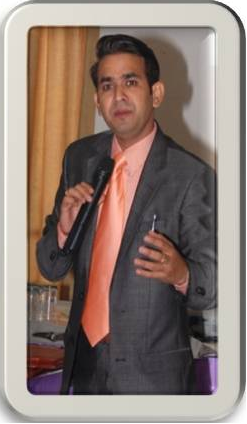 Prof. Dhiraj Chauhan.
B.Sc., MBA
Chief Mentor in Kanwhizz Infra Corporation (I) ltd. Uttar Pradesh.
Director - Guru n Guide Training & Consultancy. Director - Maxx Pluss Educations. Former
Asst. Prof. & (HOD) of Persona Enhancement and Motivational Training Department of MU Aligarh. Had Association with Surya Group, Swadeshi Marketing, Herbalage Pvt. Ltd. RMP Infotech and many more…….
Prof. Dhraj Chauhan is an excellent Learner,Trainer & Logician. He is an architect of Human Enggineering and has been drafting the carrer of thousands since 2000.The cool and very disciplined Dhiraj really means the name chosen by his parents.The association with several social organization shows his interest in public cause. The dream which ignited him to become an entreprenur has growen ever better in association with bold and beautiful talanted lady Juhi Chauhan.She is intelligent academically,brilliant in education & developent and genius in family psychology.Maats feel pride having such a great couple with us.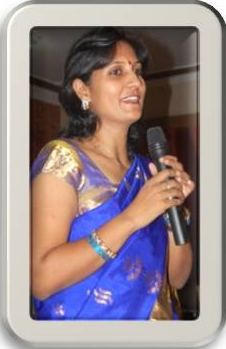 Mrs. Juhee Chauhan.
M.Sc., MBA
Director - Maxx Pluss Educations.
Expertise in :- Stress Management Technique, Power of Sub-Conscious Mind, Law of Attraction, Brain Development Technique, Abacus, Vedic Maths,
Personality development, Handwriting improvements, Speed writing, Speed reading, Calligraphy & Family management.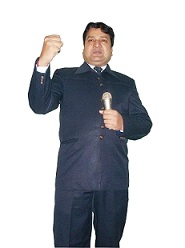 Anil Gupta.
M.A.,PGDMM,DIEE
(Life Management Coach and Mind power Trainer) Managing Director APPLIQ AIRWAYS ACADEMY PVT LTD
C.M.D Matrachaya Management consultant Pvt Ltd
Owener-Traning is my Passion Institute
Former
EX AIR FORCE PERSON *Writer of book Vichhar hi jeevan hai
Specialized In:-
Mind Power Workshop * Memory Power Workshop
* Successful Parenting * How to Enjoy Your Study
* Leadership Development * Time Management Skil
* Stress Management * Power of Subconscious Mind

Anil Gupta is a Motivational Speaker & Mind Power Trainer. He is working in the field of Persona Development since 2002. He has been giving training on marketing skills, public speaking, presentation skills, communication skills, mind power and personality development for various organitions, like Swadeshi Marketing, Matrachhaya Life Assurance Consultant Pvt Ltd, Appliq Airways Academy Pvt Ltd and many other institutes and social groups. People from almost walks of life like-Corporate Professionals, Entreperneurs, Govt. Officers & Teachers, Doctors, Advocates, Insurance Agents, Management Students and other have benifited from his programme. Anil gupta in his programme emphasizes on Mind Power, Balancing Health, Emotions, Career, Family & Behavioral Skills. He also speakes on Leadership Quality, Communication,Stress Management,Creativity,Self Image, Public Speaking and Relationship.The objective of his entire program is to create a new energy, mindset and a desire to lead a creative life.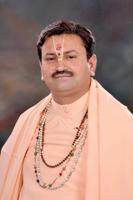 Rajpurohit Rakesh Narayan Acharya
Astrologer & Life Counselor. Vedik Karam Kand Pooja.
Bhagwat Katha Vachak.
Yantra, Tantra & Mantra Visheshgya.
Director of Genius Life Counseling.
Founder of Vishwa Sneh Jan Mangal Dham Trust, Vrindavan Mathura.

Sh. Rajpurohit Rakesh Narayan Acharya ji blessed us his holy divine knowledge and services to MAATS by being an associate partner with us. We are very much obliged for such a great gift given by him to all of Maats associates and portal users. The goddess of Knowledge and Voice is so kind on him that he has been gifted many talents from his childhood. He is an energetic orator, perfect astrologer and complete Karam Kand Pandit. He knows and speaks Sanskrit, Hindi, Gujarati, Marwari, Nepali, Avadhi, Brij Bhasha and Bhojpuri. Maats is very thankful to him.